Private driver at Geneva Airport | Interlinks
Private driver at Geneva International Airport – from 1 to 7 passengers
---
---
Private driver from and to Geneva Airport
Interlinks is your passenger transport company for all your private driver journeys with Geneva International Airport. Our team of privatedrivers is at your service to transport you by vehicle to Geneva Airport. We serve all cities, ski resorts and tourist attractions in the Alps, Jura and beyond. We will transport you, in comfort, to and from your destination, 24 hours a day, 7 days a week. Ideally located and perfectly familiar with the Geneva airport platform, Interlinks will be your trusted private driver company. We provide all your shuttles for your private driver trips with the Auvergne-Rhône-Alpes region & Burgundy-Franche-Comté. Choose comfort, trust and security and contact us!
---
Van 7 Places
On-board services
Dogs and cats allowed
24h/24 & 7d/7
---
Van 7 Places
On-board services
Dogs and cats allowed
24h/24 & 7j/7
---
Van 7 Places
On-board services
Dogs and cats allowed
24h/24 & 7j/7
---
---
---
Book your Private Driver at Geneva Airport
---
Interlinks facilitates your private driver transfers with Geneva Airport. Our transport company offers you the possibility to book your trip directly online from our order module. Thus, you can book several days in advance, or even several months in advance. Our service is ideal if you need to go anywhere in the region, in Auvergne-Rhône-Alpes, Burgundy-Franche-Comté, any distance. In addition, we transport you in a personal, professional or tourist setting. We offer you the insurance of a private driver transport company at Geneva Airport that is serious and attentive to your needs. Reliability is also an essential component of our society. That's why, no matter what happens, you'll be sure to arrive on time for your flight or be picked up at the agreed time. For any urgent request, please contact us preferably by phone at +33 6 27 78 23 59. We are at your service 24 hours a day, 7 days a week & 365 days a year! During the week, weekends and during school and summer holidays.
---
---
---
Price of your Private Driver at Geneva International Airport
---
With our company, you will pay the best price for a comfortable trip. Our advantage is to offer you adapted packages. These will be destined for the cities of the region, France or the winter sports resorts of the Alps. Interlinks, your private driver company, ensures you the best quality/price ratio. Travelling at a low price does not mean looking at quality. Quite the contrary! We offer you all-inclusive prices and packages by private driver to and from Geneva Airport. You will not have any surcharges, baggage fees or other hidden costs. Our price is fixed in advance and to find out, you can simply go to our estimation and booking module. You will travel in a recent vehicle, adapted to mountain roads, with an experienced and friendly private driver. We also offer you onboard services to make sure you have a pleasant time at your destination.
---
---
---
Private driver transport from 1 to 7 passengers with Geneva Airport
---
In order to offer you a quality private driver transport service or departure or arrival from Geneva, our private driver will transport you in one of our 2 vehicles depending on the number of passengers:
Mercedes Class V
Mercedes Class E
In addition, and in order to make your stay a pleasant one, we offer you a whole range of services on board, which you can discover below. The advantage of our private driver transport service at Geneva Airport is to provide you with a private driver at your service, at your disposal, who will help you carry your luggage between the Geneva Airport terminal and your destination. The quality of your care is of particular importance and that is why we will pay attention and listen before even boarding.
---

---
We accept pets on board provided they are in a transport cage
---

---
On request, we can provide you with child booster seats and baby seats
---
---
---
Private driver at Geneva Airport
---
Interlinks takes care of your trips with a private  driver with Geneva International Airport on departure and arrival. Our driver is at your disposal 24 hours a day, 7 days a week to take you where you want to go.
Geneva International Airport is a major airport hub and connected with the whole world. From there, you have access to the 5 continents and more than 50 destinations such as Moscow, London, Istanbul, Oslo or Beijing. To facilitate the organization of your trips, our private driver company transports you between your home, or professional premises, and the check-in and/or arrival terminals. Our private driver has a perfect knowledge of the region. This guarantees punctuality, reliability and safety. The world opens up to you with Geneva Airport. In this perspective, we will be your facilitator to get you there on the way in and out. To use our private driver services, do not hesitate to contact us, book online or call us on +33 6 27 78 23 59.
---
---
---
Private Driver transfer from Geneva Airport station
---
Geneva Airport Station is the terminus of the railway network throughout Switzerland. If you are coming from another city in Switzerland such as Lausanne, Zurich, Bern, Lucerne or Basel, our service will be adapted. Thus, we will pick you up directly on your arrival and on request, on the docks. We will of course help you to carry your personal belongings. Then we will comfortably install you on board our Mercedes E-Class or Mercedes V-Class. Interlinks will then take care of your connection to take you to Lyon, Grenoble, Chambéry or the ski resorts of the Alps. If you arrive by train, this station is just after Geneva-Cornavin and a few hundred metres from the French border. This is the ideal place to take care of yourself because we will be able to get out of the city very quickly. In addition, we will go to any destination in the Ain, the Pays de Savoie, and more generally to all of France. Feel free to tell us about your travel project and contact us 24 hours a day, 7 days a week.
---
---
---
Private Driver All Distances – France
---
Your private driver provides your shuttles between Geneva Airport and all the cities in the region and France. We provide local services with Ain and Pays de Savoie, as well as national destinations such as Lyon or Paris. We will adapt to your needs whatever your distance or destination:
Pays de Savoie : Annecy, Chambéry, Aix-les-Bains, Albertville, Bourg-Saint-Maurice, Moûtiers, Saint-Jean-de-Maurienne, Bonneville, Saint-Gervais-les-Bains, Douvaine, Thonon-les-Bains, etc.
Auvergne-Rhône-Alpes : Lyon, Grenoble, Saint-Étienne, Clermont-Ferrand, Valence, Vienne, Bourg-en-Bresse, etc.
France : Paris, Marseille, Toulouse, Nice, Nantes, Montpellier, Dijon, Strasbourg, etc.
---
---
---
Transfer with Private Driver between Geneva Airport and the Alpine Ski Resorts
---
Our company serves all alpine resorts from Geneva Airport. This is the main port airport platform for tourists from all over the world. Thus, we offer you our services to go to any ski resort in the Alps. This is to facilitate the organization of your stay.
Our drivers have acquired a perfect knowledge of access and the different terminals (departure, check-in, arrival and Terminal 2). Our experience is significant and this will allow you to be sure and certain that the schedule will be respected whatever the hazards.
---
La Plagne
Val Thorens
Tignes
Les Arcs
Val d'Isère
Les Menuires
Valfréjus
Méribel
Val Cenis
Courchevel
Valloire
Valmorel
Arêches Beaufort
Saint-François Longchamp
Les Saisies
Valmeinier
La Rosière
Les Karellis
Saint-Sorlin d'Arves
La Toussure
La Norma
Aussois
Le Corbier
Les Aillons-Margériaz
Notre Dame de Bellecombe
Crest-Volan – Cohennoz
Pralognan La Vanoise
Grand Revard
Albiez
Peisey-Vallandry
Sainte-Foy
Bonneval
Montchavin-les Coches
La giettaz en Aravis
Courchevel – La Tania
Brides Les Bains
SaintColomban des Villards
Saint-Jean-d'Arves
Saint-Martin-de-Belleville
Le Granier
Flumet-St-Nicolas-La-Chapelle
Orelle
Champagny-en-Vanoise
Bessans
Le Désert d'entremon
Les Bottieres-Jarrier
Sollières-Sadières
Bramans
La Clusaz
Avoriaz
Chamonix
La Grand-Bornand
Flaine
Les Contamines
Châtel
Praz-de-Lys
Megève
Les Gets
Samoëns
Les Carroz
Morzine
Saint-Gervais-les-Bains
La Sambuy
Combloux
Morillon
les Houches
Parz-sur-Arly
Abondance
Thollon-les-Mémises
Les Brasses
Bernex
La Chapelle-d'Abondance
Cordon
Mont Saxonnex
Manigot
Saint-Jean-de-Sixt
Vallorcine
Montriond
Bellevaud-Hirmentaz
---
Monts Jura
Metabief – Mont d'Or
Les Rousses
Les Plans d'Hotonnes
Les Gentianes
Hauteville-Lompnes
---
Les Deux alpes
Alpe d'Huez
Les Sept Laux
Chamrousse
Villard de Lans
Saint-Pierre de Chartreuse
Alpe du Grand Serre
Le Collet d'Allevard
Gresse en Vercors
Auris-en-oisans
Vaujany
Corrençon en Vercors
Lans en Vercors
Autrans
Oz en Oisans
Villard Reculas
Col de Porte
Saint Hugues les Egaux
Col d'Ornon
Méaudre
Le Sappey en Chartreuse
Saint Hilaire du Touvet
Saint Bernard-Col de Marcieu
Col du Barioz Le Grand Plan
Saint-Nizier du Moucherotte
Les Coulmes en Vercors
---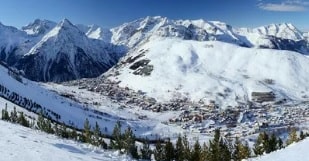 ---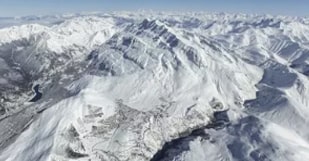 ---
---
---
---
Transport Business
---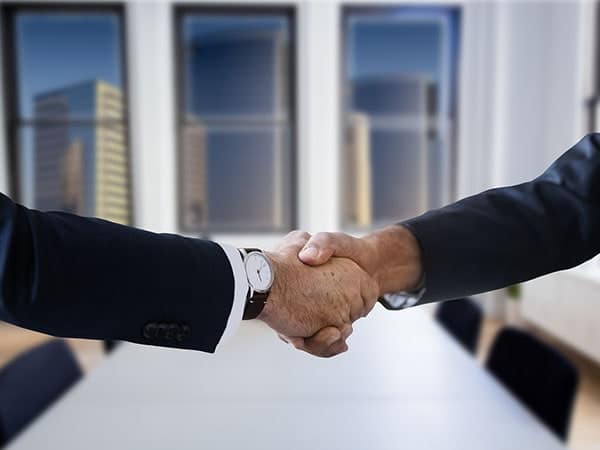 As part of a business trip, Interlinks has developed a transportation service adapted to your needs and constraints. From Geneva Airport, our vehicle and driver will be at your disposal for a fixed period of time of one hour, or day, or more. Our chauffeur-driven vehicle rental system is ideal if you have several appointments. You can then link them up and do so wherever they are. For example, we will take you to the industrial and commercial area of Annemasse, the Arve Valley or Annecy. In addition, if you are an entrepreneur, investor or executive, we will also drive you to the Megève, Chamonix or Samoëns ski resorts. Our private driver at Geneva Airport will also be a partner. He will advise you and find with you the best solutions to improve your efficiency.
---
---
Car rental & driver – Wedding
---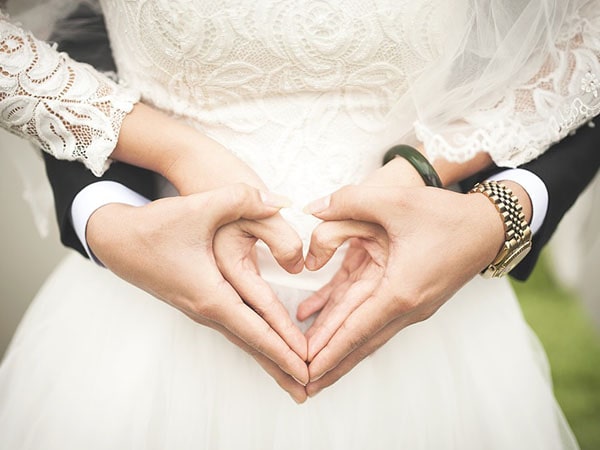 For your wedding, delegate the logistics of your travel to an experienced professional. We offer you a car rental with private driver directly from Geneva Airport, or from any other city in Haute-Savoie or the region. Our vehicle will be decorated for the occasion with ribbons. In addition, our driver will also be properly dressed in a suit and tie. Our Mercedes V-Class will be able to carry up to 7 passengers. We will transport the bride and groom, families and guests alike. Our private driver will transport you between Geneva Airport, homes, hotels, the wedding, the church, the festival halls, etc. Interlinks will show discretion and adaptation to ensure you a top quality and high-end transport service. Feel free to call us on +33 6 27 78 23 59 or via our contact form.
---
---
---
Private driver tours from Geneva Airport
---
The French Alps is not only about snow and skis, it is also a region with a first-class architectural heritage that attracts hundreds of thousands of tourists every year. Within the framework of a provision, i. e. rental of a vehicle with driver, we will organize tourist tours in all the countries of Savoy. We are open to all your requests. For example, we can visit the medieval towns of Yvoire (on the shores of Lake Geneva) or Conflans on the road to Courchevel. We can also help you discover the alpine lakes, i.e. Lake Geneva, Lake Annecy, Lake Le Bourget and the high-altitude lakes. Finally, there are charming villages such as Alby-sur-chéran, La Balme-de-sillingy, Duingt or Bonneval-sur-Arc. Our private driver knows perfectly the Savoie and the essential tourist places to visit alone, with friends or family.
---